Attention Rotator​ Cuff Pain​ Sufferers! Free Rotator​ Cuff​ Workshop
"New​ Rotator​ Cuff​ Workshop​ Reveals​ How​ to​ Get​ Back​ to​ Normal​ Without​ Medications, Injections​ and​ Surgery..."
Saturday, Dec 14th
10:00 AM
Suite 301 - 564 Belmont Avenue West Kitchener, Ontario N2M 5N6
Enter Your Info Below To Register For The Workshop

We value your privacy and would never spam you
Go​ to​ the​ Rotator​ Cuff​ ​ Workshop​ and​ Learn:
1

The​ Single​ Worst​ Position​ to​ Sleep​ ​ in​ That​ Causes​ BIG​ Problems​ in​ the​ Shoulder​ and Rotator​ Cuff...

2

The​ #1​ Biggest​ Mistake​ People​ Suffering​ with​ Shoulder​ Pain​ Make​ Which​ Surprisingly Can​ Lead​ to Rotator​ Cuff​ ​ Surgery...

3

The​ Common​ Causes​ of​ Rotator​ Cuff​ Problems...

4

The​ Top​ 3 Exercises​ for​ the​ Rotator​ Cuff...
Who​ is​ the​ Workshop​ For?
The​ Rotator​ Cuff​ Workshop​ is​ for​ people​ suffering​ with​ shoulder​ pain​ who​ are​ looking​ to​ feel normal​ again​ and​ heal​ naturally​ without​ medications,​ injections​ and​ surgery.
Do​ you​ have​ shoulder​ ​pain​ when​ you:
1

2

3

Reach​ behind​ your​ back?

4

5

Reach​ into​ the​ back​ seat?

6

Do​ work​ around​ the​ house​ or​ yard?

7
Enter Your Info Below To Register For The Workshop

We value your privacy and would never spam you
If​ you​ do​ AND​ you're​ looking​ for​ Natural,​ Non-Invasive​ Treatment,​ then​ Save​ Your​ Spot​ for​ the Rotator​ Cuff​ Workshop​ by​ filling​ in​ your​ name​ and​ information.

***Because​ ​of​ space​ limitations,​ the​ Rotator​ Cuff​ Workshop​ is​ limited​ to​ the​ first​ 20 Registrants...
What Do Others Have To Say About The Rotator Cuff Workshop?
"My life changed. I am back to work and very thankful for SOS Physiotherapy and Adam, that helped me and walked me to the path of recovery! There are many words I can use - but I think "Thank you all" is what is coming from my heart :)" - Patricia Baron Feb 13, 2019"
Patricia Baron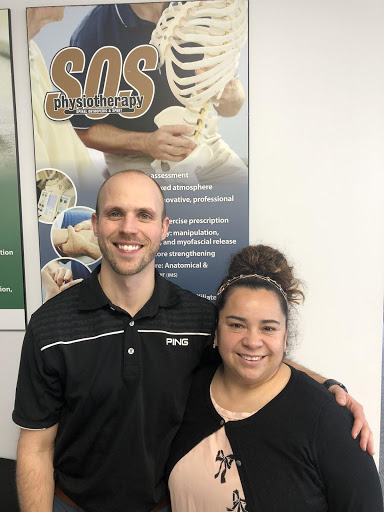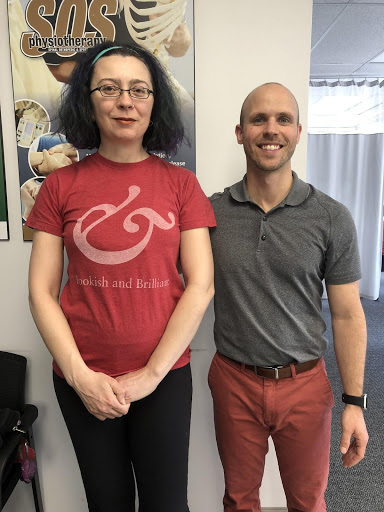 **"When I first showed up, I had chronic pain diminished strength and range of motion. Adam helped loosen tight areas up through manipulations and prescribed exercises which I practiced diligently. After a few months of work, the pain is no longer chronic, my range of motion has improved dramatically, and I'm strong again. Thank you so much for your hard work, knowledge, and kindness! I'm now back to martial arts, aerial silks, dance, strength training and more." - Shantell Powell Apr 17, 2019
Shantell Powell
"I was an avid badminton player who developed tendonitis. After self-treatment and playing through the pain for a year, it progressed to a debilitating level - so much so that I took a three-month break from all aggravating activities. I felt little/no improvement after 3 months and decided to visit Adam Dafoe for treatment - intense treatment! 2 sessions per week of cupping, needling, TENS, strengthening, etc with Adam and his assistants, and a full regiment of home workout… It was torture! And it paid off. Now, 3 months after sticking to Adam's treatments and recommendations I am happy to save I've made an almost full recovery and I can get back fully into my sports and athletic lifestyle. Thank you, Adam! Very professional + highly effective" - Peter Salton July 9, 2019
Peter Salton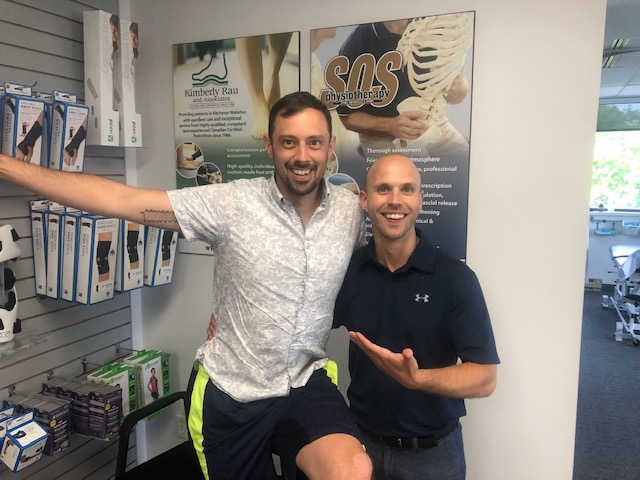 We have limited spots available and space will fill up fast, so register now to avoid missing out.