Attention Back Pain & Sciatica Sufferers! Free Back Pain Workshop
"Learn To Manage Low Back Pain & Sciatica Without Medication, Injections, or Surgery"
Saturday, Jan 18th
10:00 AM
Suite 301 - 564 Belmont Avenue West Kitchener, Ontario N2M 5N6
Enter Your Info Below To Register For The Workshop

We value your privacy and would never spam you
THIS FREE WORKSHOP  IS FOR YOU IF:
1

You've missed work due to sciatica or back pain

2

You've missed out on family vacation or activities you love because you're afraid of aggravating your sciatica

3

You've found yourself worrying more about your pain, numbness, and tingling rather than living your life.

4

You've TRIED EVERYTHING and just want to get back to normal.
What Do Others Have To Say About The Back Pain Workshop?
""Physiotherapy at SOS has always been a positive experience for me, as I have had it many times, for different issues. It is and has always been extremely helpful in getting me back to the activities I love, especially golfing. Without SOS, I am sure I would not be playing at all this past summer or fall because of the injury and the pain involved. Therefore, I would highly recommend Jon and SOS Physiotherapy to anyone dealing with pain from an injury, either new or old. Physio is an absolute must if you want to heal!""
Judy Fourney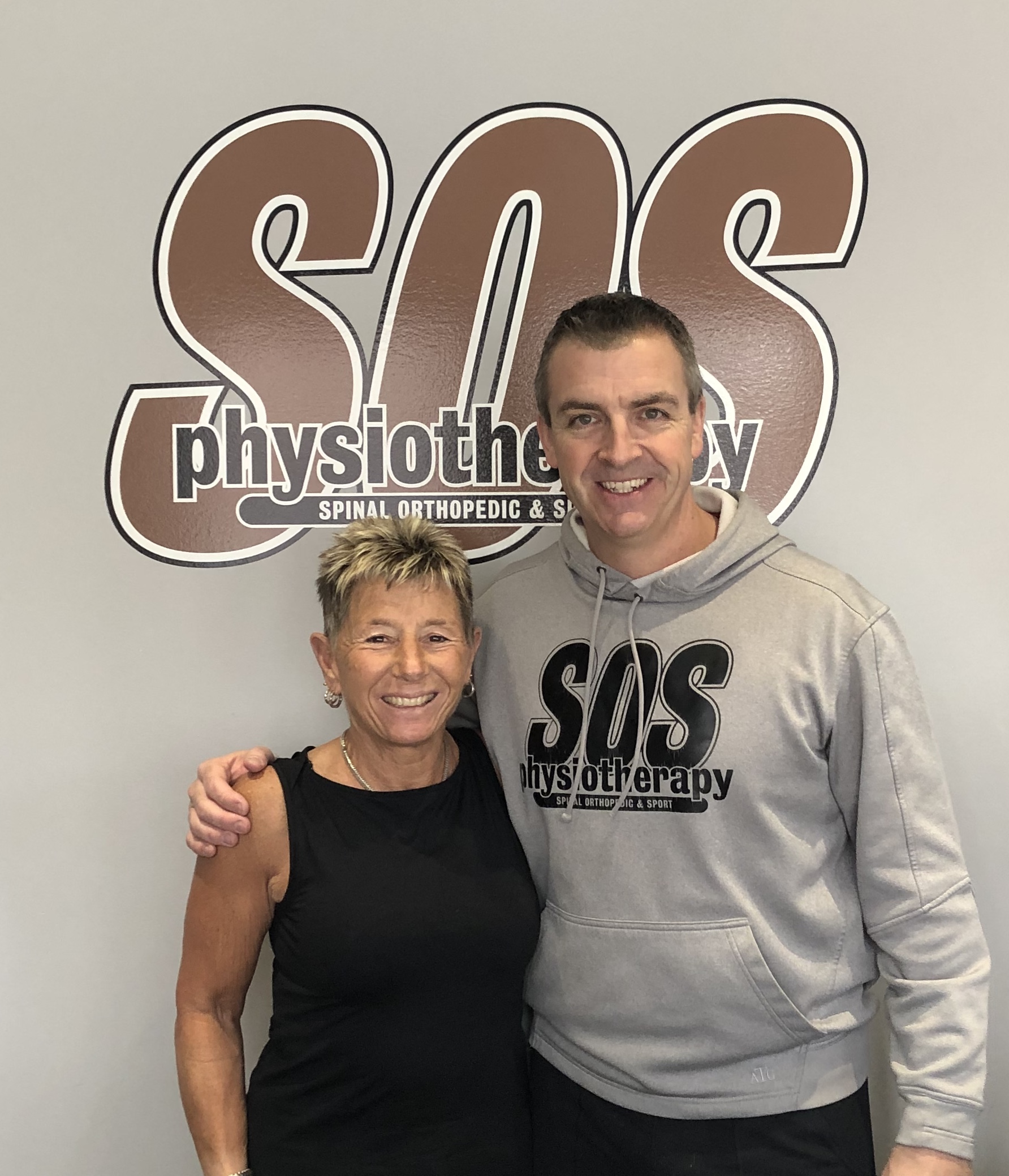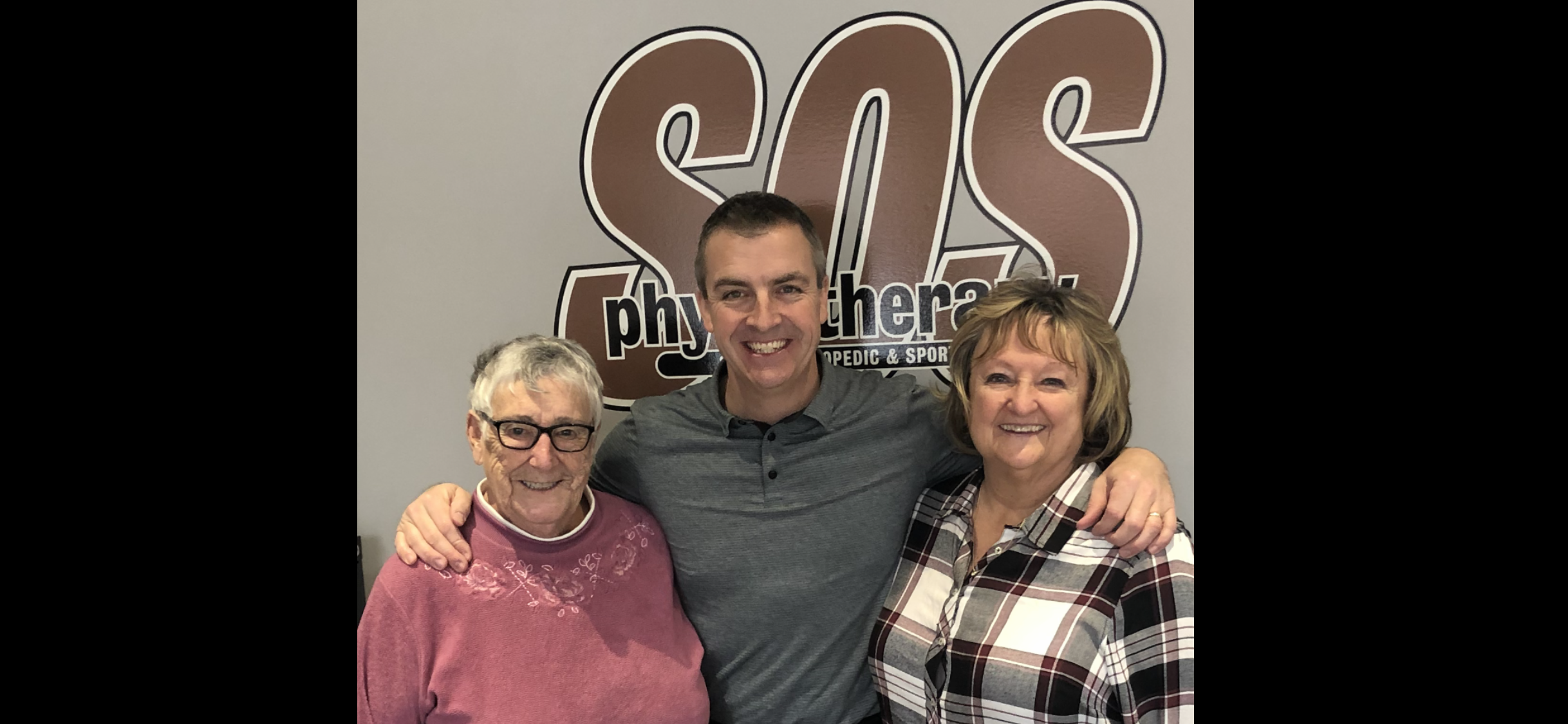 I started attending SOS Physiotherapy following a severe bout of pain in both of my lower buttocks and severe pain in both of my hamstring muscles. Jon assessed me thoroughly and explained exactly what was wrong (It was coming from my back!). I have been to many health providers over the years and I had never had a diagnosis and treatment plan like Jon gave me. He was an amazing diagnostician. He explained everything clearly and the treatment he gave me brought me immediate relief. I still have a long way to go but each treatment relieved my pain a little bit more. I have been telling my family and friends about SOS Physiotherapy all the time. When I started coming for treatment, I had great difficulty going up and down stairs. Now I have no problem."
Cathy Withers with Marlene Dunham
"Whether aged induced or minor injuries caused by falls, Physiotherapy has been recommended by my Physician on numerous occasions over many years. The staff of SOS Physiotherapy always managed to provide appropriate solutions in a professional manner. I am currently undergoing care due to lower back issues caused by spinal stenosis and sciatica. Jon has been excellent in providing relief."
Michael Mohr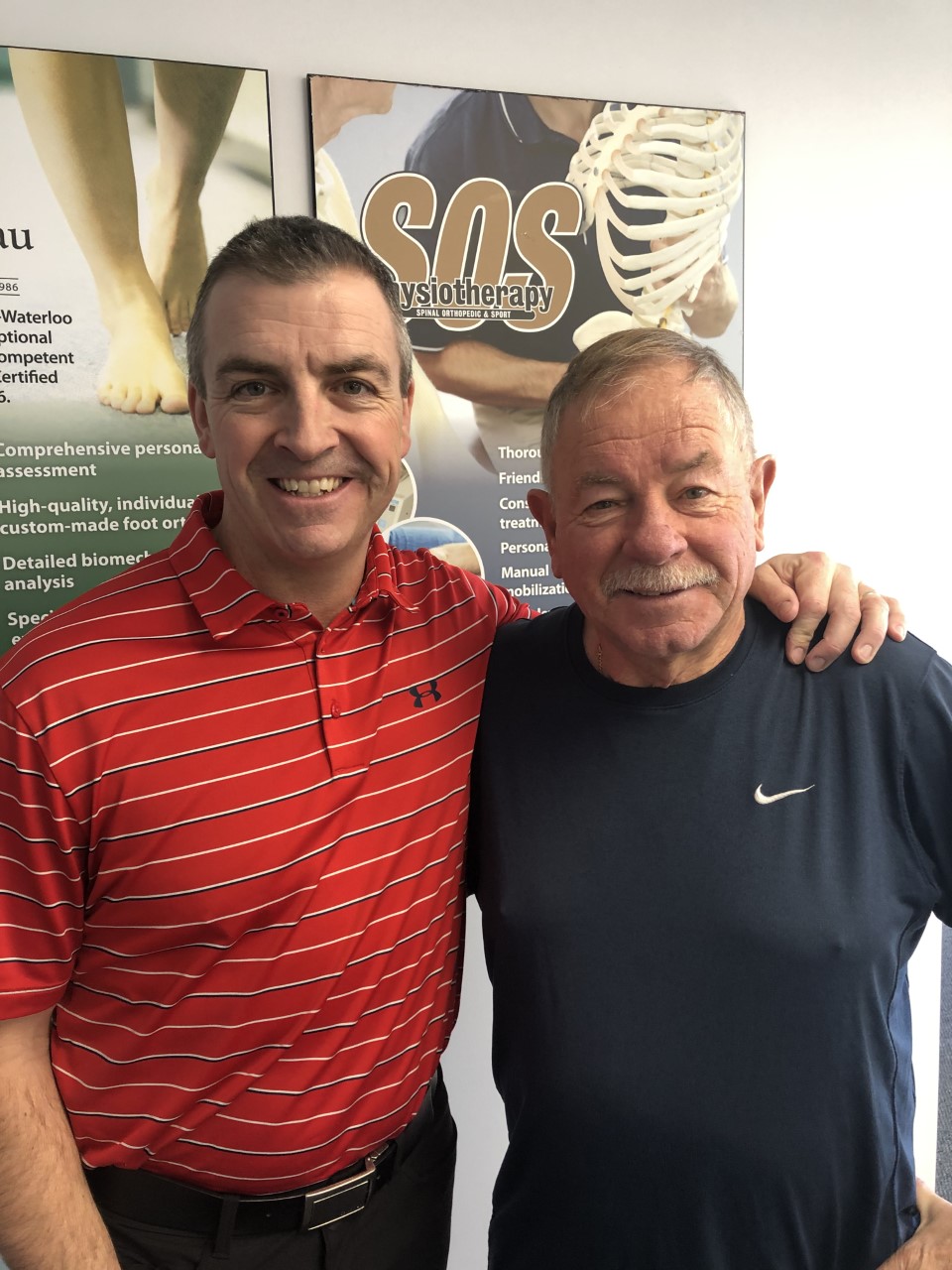 We have limited spots available and space will fill up fast, so register now to avoid missing out.
Enter Your Info Below To Register For The Workshop

We value your privacy and would never spam you